My experience couldn't have been better.
I have bought and sold a half dozen houses and have never experienced such knowledge of the market, professionalism, and communication. Carrie is a very smart business person. I think there is a dichotomy with real-estate agents, some are really good and the others have challenges in the business. Carrie is on the top, in my opinion.

Quick description of events:
-Friday, I called and discussed price.
-Two days later, Carrie visited the property, ran comps, and came up with a high and low price.
-The next day, professional pictures were taken.
-Wednesday we decided on a final price and a plan.
-Friday, the house was listed. We had two offers with in an hour of listing. One above and one at the listing price.
-Closed with in a week.
-Picked up my belongings (I live afar) and she is now helping get the items to me.
-Called and discussed situations daily; in many cases Carrie called multiple times.
Absolutely amazing!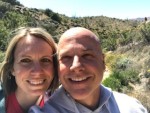 Nathan Jr. Lay
Teacher
Apr 22, 2020
---