What a special privilege it was to work with Keahi.

My property needed extensive work before a sale. I live in New York City and had limited time. Not only was Keahi and Susie's comprehensive experience invaluable, but their readiness to help with issues was truly remarkable.

Professional, resourceful, completely reliable--Keahi is unrivaled.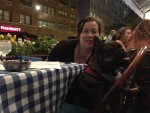 B. Chong
Media Executive/General Manager (retired)
Oct 27, 2017
---