I have personally purchased or co-purchased six homes prior to meeting Shannon. Two homes were in another state and each of my homes were purchased using different agents.

From the very first time my husband and I met Shannon, it was clear, she was ON THE BALL! We were not ready to buy, but wanted to get an idea what was available in our price range and what was different since our last purchase over 12 years ago! She listened carefully and sent us a very useful first list of properties to review, say Yes, No, Maybe to.

Based on previous experience, I fully expected Shannon to become scarce knowing that we weren't looking to buy RIGHT NOW and really weren't sure what exactly we wanted. She'd put in her reasonable service and she could've let us float into oblivion since we weren't HOT on the trail of an imminent purchase. Here's where Shannon set herself apart from every single other realtor/buyer's agent I've ever worked with - she kept in CONSTANT CONTACT with us.

Her vast experience, excellent communication skills, tireless determination, confidence and masterful ability to manage some of my raw emotions throughout this blessed event, made her the most outstanding agent I've ever had the honor of working with, EVER!

There's no-one I'd rather have to fight for/with me when it comes to something as significant in life as a 30 year commitment - well, besides my husband obviously - Shannon Davenport, even though her football team beat our football team in the 2019 Superbowl! BARELY!

If you've read this far, DON'T WAIT! Call, email, text and talk to Shannon, I know you'll be the next five-star reviewer!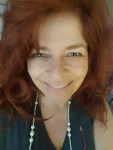 Rebecca Weadon
Daughter, Wife, Mom, Friend, Neighbor, Circus Coordinator
Apr 8, 2019
---