Shannon is amazing!!! I could not imagine having a better realtor. She came highly recommended by a friend who also used her for their home purchase and now I know why - her service and attention to detail. I was afraid buying a home would be stressful but with her not so much.

I always found her to be extremely responsive - no matter if communication was email, text, or phone. She made sure I never missed any important deadlines, paperwork, or appointments.

Her knowledge and ability to explain mortgages, HOAs, builder terminology was invaluable to me as a first time home buyer. Without any hesitation I would recommend her to anyone looking for a realtor.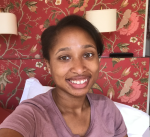 Tiffany Harris
Software Engineer
Sep 25, 2019
---