Jane is compassionate and her experience speaks volumes. It's been 13 years since Jane helped me find my home. She not only took the time to get to know me, but she also learned of my needs (school district, location and taxes). She utilized her knowledge and expertise to ensure I had all the necessary information to make the best decision.

Even after all these years, I've reached out to her a few times. Without hesitation; always answering my questions; whether it be regarding condos in the area for a family member who lived out of town, or asking if she could refer a great plumber. She provided a referral for the plumber, and useful information regarding condo's in the area. I contacted the plumber she referred, and I had a winderful experience (since referring him.)

Jane is very personable and compassionate, always offering her time, assistance and advice. She remembers my family and me with her yearly Holiday card. Jane is not only my realtor, in this day and age; her kindness has showed me that her character, and strong work ethic matches her endless support which is proven invaluable. She is a pleasure to work with.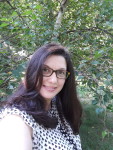 Diana Bammerlin
Recruiting Coordinator
Sep 16, 2018
---