Penny Smith was our real estate agent for the recent sale of our home in Westerville. As a result of Penny's efforts we were able to get an agreed upon offer for our home within just six days of our listing being activated for a very agreeable amount. Penny was also very timely as a go between in all of our interactions with the buyers. As a result we were able to complete the closing process quickly.

Penny worked closely with us to coordinate the sale of our home with the completion of our newly built home resulting in a smooth transition requiring only one move. This happened despite a volatile building schedule with our new home that required changes in the schedule for selling our home in Westerville.

All in all, my wife and I were very happy to work with Penny and would recommend her to others as a good person to work with on their home sale.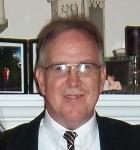 Bob Heinaman
Retired
Mar 3, 2020
---