My father passed in Texas almost a year ago. I had many battles with his estate.
It drug out for 9 plus months but Jon was there every step of the way.
I reached out to Jon on selling my Dads house through a mutual realtor who sold our house back in Arkansas in 8 hours she was with NextHome.
I live in Ohio, and I could not check on my father's home.
However, Jon was there weekly to check and make sure all was ok for 9 plus months. He was there to let contractors in and keep an eye on everything.
He was a true blessing in the midst of a dark and trying time.
I still can't believe he sold my fathers house in less than 2 weeks.
I doubted it at first and he said trust me, so I did and he never failed me.
In this day and age it's so hard to find genuine, reliable, trusting and caring people. With Jon as your realtor he will not let you down.
Needless to say not only did he go above and beyond for our family but he made sure we sold my fathers home for full market value.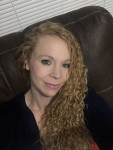 Christena Foster
Client Experience Specialist @ an Insurance Agency
Dec 18, 2019
---