I want to let people know how happy I was with the effort and expertise that Krystle Hick brought from the listing of my house to the closing on it.
Krystle from the beginning made herself and her expertise available. She made suggestions on what to do to make the house market ready, and there was never a time that I could not reach her.
My home was a true (A) frame, so it would take that special buyer.This was not an obstacle for Krystle.
With all home sales, issues came up and she always was able to address them in a prompt manner.
She knows how to bring the seller and purchase together and close the deal, in every short manner of time.
If you want a person with these qualities, that will give you service with a smile, then Krystle is a winning choice!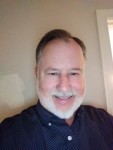 Tyler Carlson
Retired
Dec 17, 2018
---