Michelle is an outstanding Real Estate Professional, she's responsive to any requests you may have and makes sure that you're able to achieve the outcome you're looking for.

Michelle was with us every step of the way, from selling our house to closing on our new home. She took the time to attend our various build meetings with the field manager and helped us identify areas of our new home that needed touch up prior to closing. We felt supported throughout our home selling and home buying journey.

My wife and I were both impressed by her data driven approach to pricing, she took it a step further than just providing comps by customizing her suggestions to fit our home size, lot size, and add-ons. Michelle also came by to help clean and make sure that our home was 100% ready to sell.

I have zero hesitation recommending Michelle to anyone that's in the market to buy or sell residential property. She prioritizes her clients to make their needs are met from start to finish.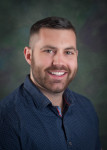 Will Cude
Global Account Manager
Jan 2, 2020
---