All that silliness up above aside, I can't recommend Kristen enough. My family and I were moving to Texas, SIGHT UNSEEN, and Kristen was a Godsend. We found a property we liked online, and she went out there and crawled all over every inch of it to make sure we knew what we were buying (it turned out to be even better than we hoped). She babysat us through every step of the process, and when, in the ninth hour, a problem arose with the financing, she reached into her (very chic) hat and pulled out a mortgage broker who moved 3 mountains and a molehill to get us approved in record time. When we flew down for closing and met her for the first time in person, not only was she more gorgeous than Athena, she was stronger than Hercules too. Three demons named Contingency, Inspection and Finance leaped out at us and threatened the transaction, she tore them apart with her bare hands. I've still got a splash of blood on my shirt from the conflict, I'm NEVER going to wash it. It isn't often that one gets to interact with a god. True story man, you can look it up. I think it's somewhere in The Iliad. I was honestly afraid of the carnage that this real estate warrior wreaked on the enemies of closing, but since she was on my side it all worked out.

Seriously though, Kristen is the best. Would I take the time to write all of THAT if she wasn't? Retain her, you absolutely won't regret it.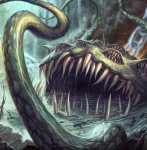 Dave W
ZOD! LORD OF ALL HE SURVEYS!
Aug 30, 2020
---